Pin It Now!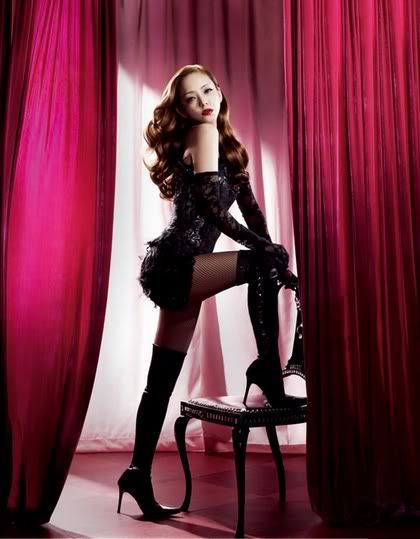 Namie Amuro
Four years ago, my sister discovered a Japanese version of this song we really like, Wishing On The Same Star. It was sung by Namie Amuro and back then, I don't really know that much about her. I loved her version too even if she pronounced the word "wishing" like "wizzing" (lol! I guess just got a phonetics exam hangover). I googled her and found that I really love her music and instantly wanted to know more of her.
Namie has been a cover girl for a lot of magazines such as Vivi and since I can't get a copy of those magazines, I look all over the net for copies of her cover which I really love.
Before the pictures, just would like to say that I'm not claiming that wearing these accessories would make me look like her but rather I want to have something inspired by her look. So here are my finds.