Pin It Now!
I have had this Prettia package since early June but opted to wait for August to dye my hair since I just had my hair dyed in my favorite Korean Salon. I have read a lot abut Prettia and it is really intriguing. I've read about this product in
soompi
. The part in which I can actually save money from dyeing my hair really gave me the urge to try it. For the record, I'm paying PHP1800 for my hair to be dyed twice in one year while if I use Prettia, I only get to pay 1400 for two boxes.
I was lucky enough to find a
Philippine based seller on multiply
and got the packages on a pre-order basis. I got one in Glossy Brown and one in Bitter Apricot. My sister suggested that I should try the Glossy Brown first so that if turns out to be an epic fail, I can still cover it with a darker shade.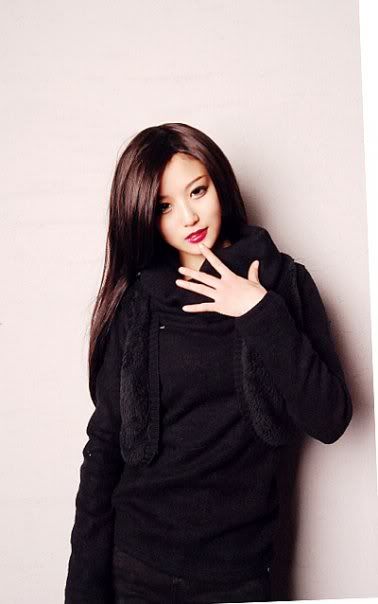 I wanted something like this which I thought resembles the color in Bitter Apricot
but instead listened to my sister's advice to try the lighter shade first
To start with, here a photo of my hair. As you can see, the reddish-brown color is at tips of my hair and my hair has grown 4-5 inches since I dyed it last February.
I have watched videos and read instructions online on how to do it but I asked the helo of my sister so that I can apply it evenly on my hair.
Prettia in Glossy Brown






the box is composed of two bottles, a sachet, rubber gloves and a special dispenser for the bubbles






of course, it includes an instruction pamphlet but unfortunately I don't understand Japanese




Step 1 Mix bottle one in bottle two






After pouring bottle labeled number 1 into bottle labeled number two, seal bottle 2 with it's cap and turn it upside down then back up again vice-versa. This is what we saw on the instructional youtube video of the product but my sister and I were not seeing that much suds so she kinda gently shake it like what you do before drinking a wine.
Voila! It should like this after the shake


I was kinda worried what if we squeeze and squeeze and no bubbles come out? I've read that this product is a "no-mess" but beware, this ink-like color does stain. It stained my towel. The good thing is that the stain can be easily washed off. I had a momentary panic when it stained a portion on our white bathroom counter. If my mom was going to see it she'd have a fit but fortunately, it can be easily wiped off with water.
Step 2 Magic Begins squeeze the bottle and bubbles come out


My sister and I parted my hair into 3 sections only because I have fine hair so it would be easy to spread out the product evenly. Sorry, don't have pictures on that because I was also helping out my sister in spreading the product onto my hair-four hands got busy.
Step 3 Wait for 45 Minutes




I wrapped my hair in a shower cap. It says that you have to leave it on for 45 minutes but I kinda got hooked watching Americas Top Model that I think I left in on for about an hour. It does feel hot already so I showered it off and shampooed my hair.
Finish Product




My hair is wet in this picture but you can see the difference from the post-prettia picture. There were a lot of people who commented that the color sticks more into virgin hair and it's also what I've observed. The color is much more prominent on my roots.
The color is more prominent on the roots






It still does blend nicely over-all. I really love the effect and would really buy another box. I'm gonna post pictures after a week because they say, it would lighten up more after a few days. The last step would be to put on the conditioner that comes with the package.
It's been 2 days now since I dyed my hair and my hair did not dry out. I haven't really finished the entire bottle because I kinda felt a bit nauseous because of the smell. All in all, I'm gonna buy and use this product again.
PS: We're wearing PJs in these pics sorry if it was an eyesore. I'm not really strict about my pictures but please credit my blog is use this. Thanks