Pin It Now!
Last year, My sister and I bought a digital camera for ourselves. It's our first camera ever and when we I was walking around Ayala Mall Cebu- the Samsung Camera display caught my eye. I fell in love with the "beauty shot" feature of it so that was when I insisted on buying a Samsung Camera.
I was really excited with our camera, it was way cheaper than the very popular Sony Cybershot and even more compared to the expensive Canon. When we went to Bangkok last August, it was the time when we were able to use it and get to know it more. My mom got envious and bought herself a Sony Cybershot and the problem began.
taken by my mother's cybershot W210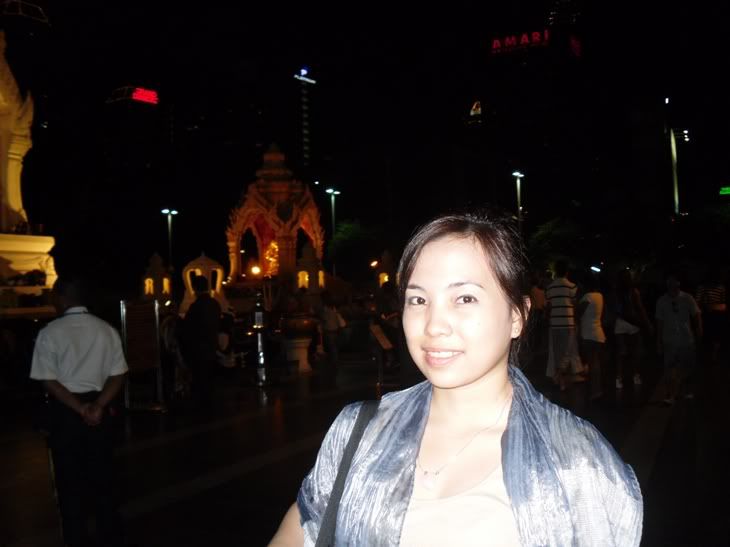 taken by my Samsung L201
You know when you have nothing to compare with- you'd thing this thing is the best but when compared to a Sony Cybershot you'd find out how minimal it actually does and how it pales in comparison. For most of the time I was in denial that my Samsung was actually out of the picture. I kept telling myself that we just have to learn how to adjust it manually to be able to be at par with the Sony Cybershot until I finally gave up when it can't take decent close ups. To finally cap everything, my 10-Megapixel Samsung L201 was put to shame with my officemate's 8-Megapixel Canon Ixus.
taken by my Samsung L201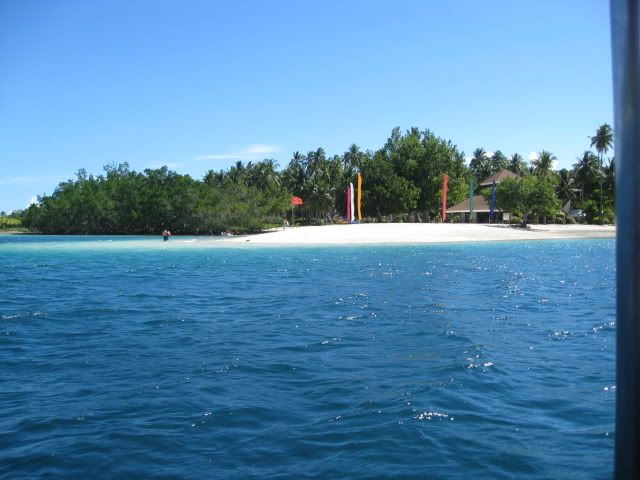 Picture taken by my officemate's Canon Ixus

My family and I are going abroad at the end of September and I need to have a new camera. The last time we went to Hong Kong was 17 years ago when it was still a British Colony and Disneyland wasn't even conceived. we went there with a crappy old camera and every picture we took were a bit blurry and it was supposed to be one of the most memorable time of my childhood- I mean not a a lot of children back then were able to go abroad because airfares were more expensive (thank God for Cebu Pacific).
I was leaning towards a Panasonic LX-3 but I just can't afford it. I've been trying to budget my money and figuring out how I can be able to buy that camera and at the same time have enough pocket money for the trip. So I looked for a lower version the Panasonic Lumix Tz7 but then it's still way out of my budget. I finally settled for a Panasonic Lumix FX-38.
The funny thing was I have been googling non-stop and searching for good reviews and so far, LX-3 and TZ7 have very good reviews but then when I look at them from the shop window, I just can't help but feel that it's not right because of the price and how bulky it is carry around.
bag by Mikaela- supposedly made in Italy,pretty sturdy I may say
Yes, I tote around a HUGE bag because I have a lot of things that I just can't leave the house without like, an umbrella, my make-up pouch, my 2 mobile phones, my wallet, my coin purse, a packet of wet tissues, a small pencil case and on weekdays- extra blouse because I don't wear my office uniform to school.
taken by my Samsung
taken by my new Lumix,don't worry about the lighting. I purposely have it taken that way so that I can test if the
tiny words is still clear
Even if I haven't decided yet which bag I would tote around HK, I still don't want to bring something heavy with me and thus when I the salesman (sales gay) showed me this camera- I got hooked. I don't know what the review on this one was because I didn't think I'd be able to get this one but I loved how handy it is plus the preset that I was looking for in a Lumix (pinhole, smooth skin and transform) were present. I bought it right away-it felt right even if I found out later it doesn't have really get rave reviews (just average one) but then I am so far very satisfied with it and tweaked with it a lot-the true test is yet to come.