Pin It Now!
I did have a lot of free time due to Semestral Break and a lot os Holidays in between. I haven't been blogging that much because I got hooked on to something.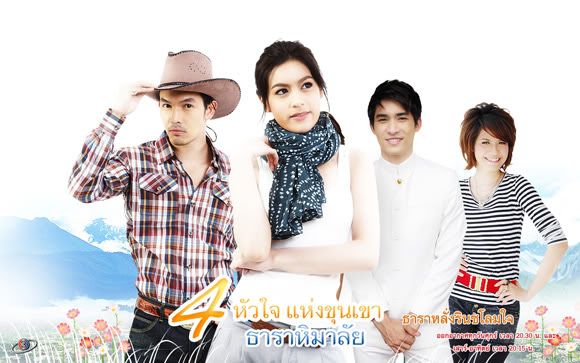 Yes, I'm got hooked watching Lakorns. Lakorns are Thai Soap Operas. I have recently discovered it's world when I curiously clicked
this thread
at Soompi (created by sweetninja). I got caught by Aum's hotness and Kim's pretty face. I clicked the
youtube link
and -voila! I got addicted.
I have sworn that I got tired of watching Korean Series because I got fed up with reading subtitles. A lot of those K-drama series (copies) have subtitles that are sometimes too far from what the characters are actually saying-it's like they got lost in translation but still I tried not to think about it as I enjoyed my favorite Korean Series until I eventually got fed up. One of the disadvantages of watching subtitles is that you miss a lot of good scenes because you get distracted with reading the subtitles the same way that I prefer MTV over MYX because the subtitles are really distracting you from enjoying the visual aspect of what you're watching.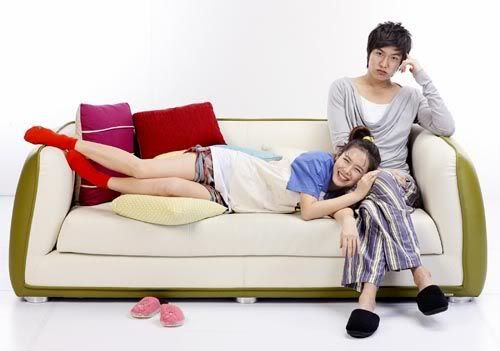 Perfect Match
I'm very happy though that Perfect Match which stars my favorite Korean Actress, Son Ye Jin is finally dubbed in Filipino that I can watch it without getting distracted by the subtitles but then ABS-CBN placed it on a very late airtime and it only runs 30 minutes everyday which would leave you unsatisfied.
Thanks to wishboniko who subbed Thara Himalaya, I am once again hooked to watching dramas with subtitles. The story is just so good, pretty much a fairytale.
Kimberley Anne Woltemas as Doctor Nam
Prince Puwanes of Parawat went to Bangkok to observe how gems are being made (as their industry is the best known in the world) when he got ambushed. The Prime Minister of Parawat is in league with rebels that wants to overthrow the King so that he can grant access to foreign investments that will pour in once they open Parawat's diamond mines to them which is what the King is opposed to. His trusted bodyguard had to act like he betrayed him just so he can be saved by shooting him on the arm to make it look like he is dead and was replaced by a fake Prince who got plastic surgery to look like him. Puwanes was found and sent to a nearby hospital where Nam, a doctor took care of him and thus the love story starts.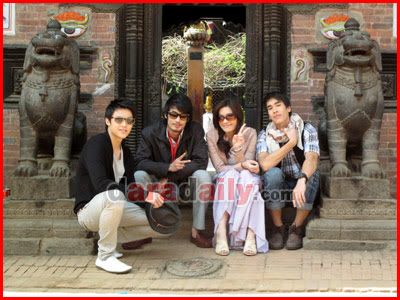 The drama was also partly shot in Nepal.
I enjoyed the funny moments of this series especially those brought about by her over protective brothers. Nam was born with 3 brothers making them quadruplets as a result of GTI. Her brothers are very protective of her that when they sensed that a doctor is interested in their sister, they figure out a way to discredit him resulting to a confusion on his sexuality.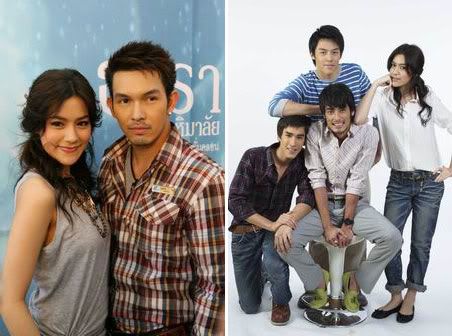 Right Pic: Nam with her brothers Din, Lom(seated) and Fai (kneeling)
This is the first Thai Drama I've ever seen and frankly, I'm liking the pacing. It's so unlike our own teleseryes. Our own teleseryes start with interesting story and then when it gets high ratings, the story seems to stretch out of proportion making it over dramatic and sometimes not plausible.
*****
Now for Prettia.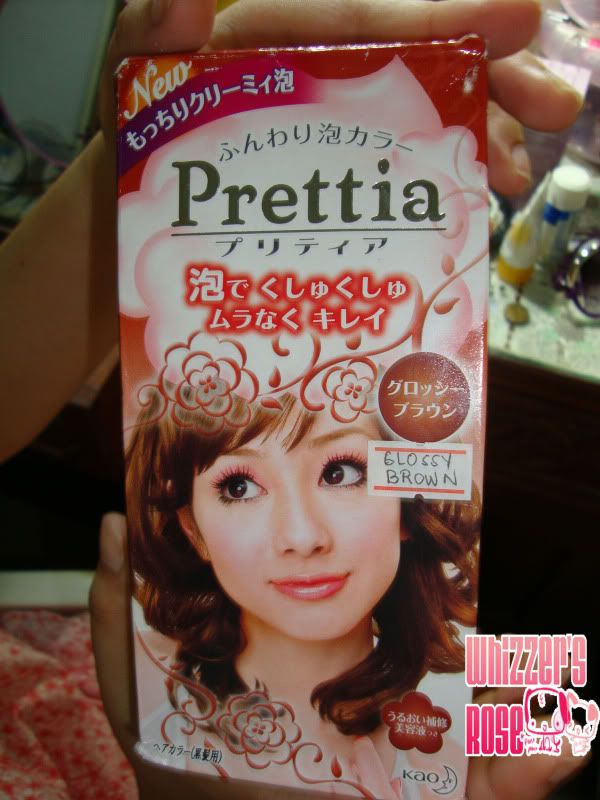 I have dyed my hair Glossy Brown in time for my Friend's wedding last September. When I got to Hong Kong, it seems like everywhere I go, everyone's sporting that shade and I felt common. When we got into the wax museum and I saw Cecilia Cheung's wax it reminded me how a long time ago, in college, I swore not to dye my hair brown. I preferred dark black hair contrasting with pale skin-think Snow White. When I got to start in my present job, my then officemate told me how dark hair would seem really harsh thus giving me and intimidating look from clients that's why she advised me to lighten my hair the same way her former boss did to her. So I got caught up into that and colored my hair lighter shades until I got reminded of the old me. I suddenly missed myself that I dyed my hair a slightly darker shade, Bitter Apricot.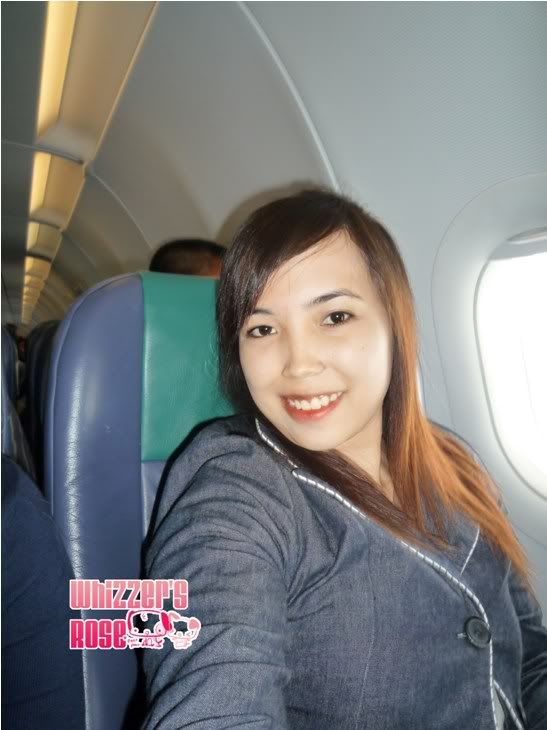 me, with my hair in Glossy Brown Shade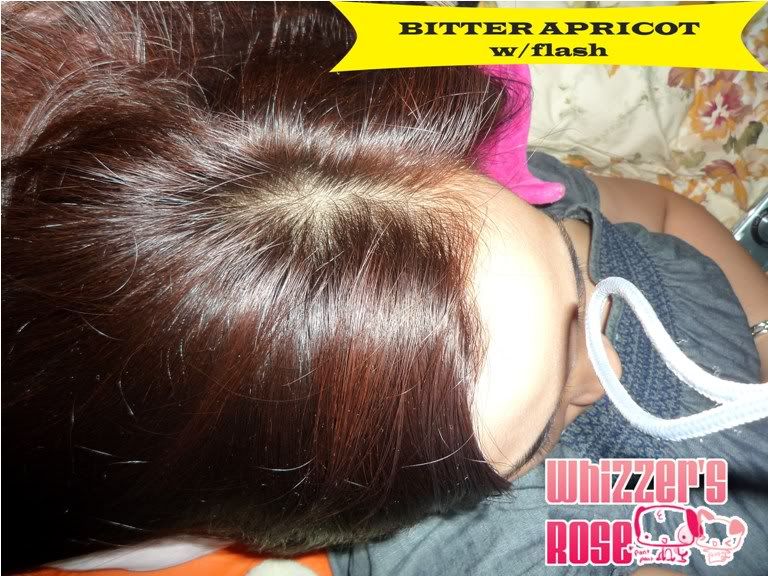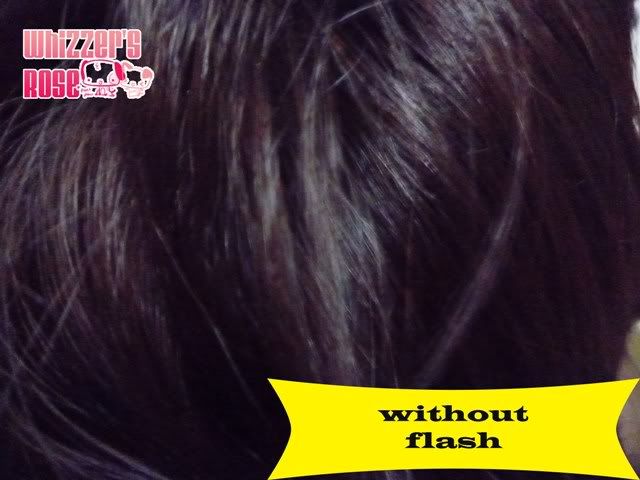 Ever since I heard about Prettia, I have searched in vain for "after" pictures of Bitter Apricot but to no avail. I initially wanted to dye my hair in Antique Rose but my sister got my stash and dyed her hair with it even when I bought her Mocha Brown. I was pretty miffed. I got my revenge when after she dyed her hair, my mom took her on the same day to the salon to have her hair semi-rebonded and there was a chemical reaction which gave her a very red hair that caused the people at the salon to laugh at her but it was remedied. The stylist told her that the medicine from that treatment usually lightens hair.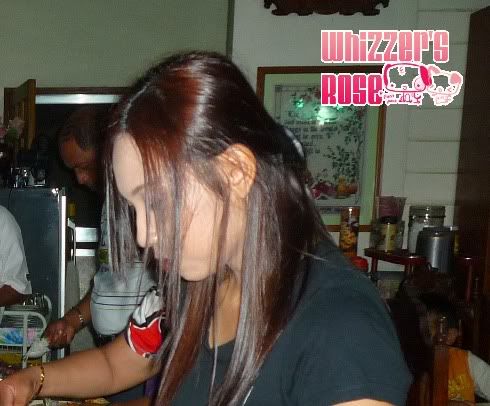 Dyed in Antique Rose (after treatment was done)
Since a box is more than than enough, we got to share it with my yaya who has admitted that she feels conscious about her graying hairs. So we tried the Prettia on her though it says specifically that it does not cover gray hair. For two weeks, it did cover her grays. After that, it slowly fades making her white look like metallic threads.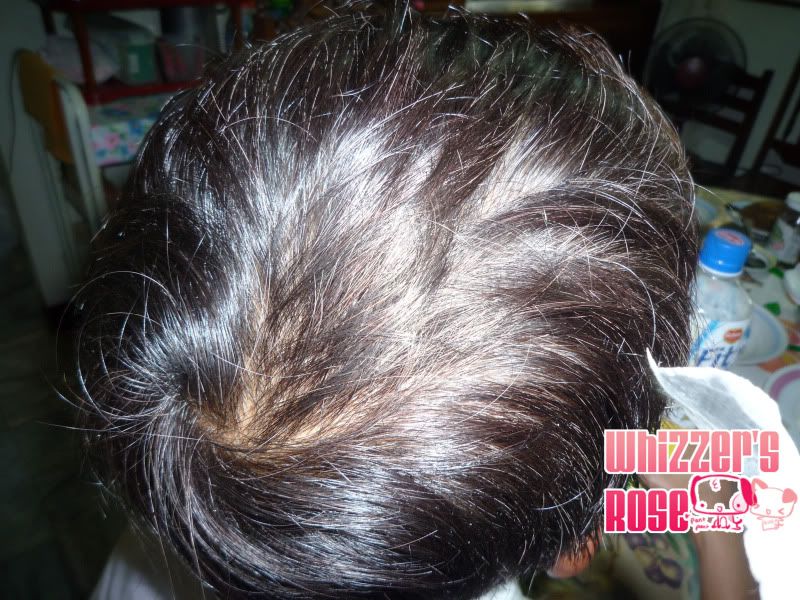 a day after it was dyed in antique rose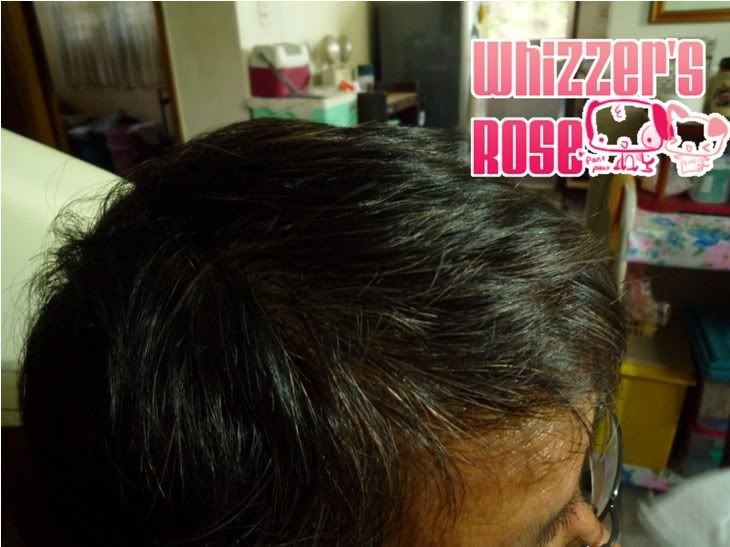 3 weeks after
All in all, I must say that I really have fun using Prettia. It's just like changing clothes-very easy.