Pin It Now!
During my school years, I have always wanted blue. My bag was a baby blue messenger bag, my sandals were baby blue, my braces have tried all shades of blue and everything was blue in all shades of it.
It was only 2 years ago when I started to like Pink. My sister is a big Anti-Pink. She refuses to wear anything Pink and also refuses to own anything Pink so I had to get the Pink stuff whenever our parents would buy us stuff and she'd get the other color if one was in Pink. Now, I can officially say that I'm A Pink Addict.
The same goes for Hello Kitty. When we were younger, my father had to travel a lot around Asia and it had always been a custom for him to have a LOT of bring home stuff for us. He always takes home Sanrio Stuff for us and I usually have the Hello Kitty ones while my sister would have the KerroKerropi ones ( don't see that character around lately). I've always been impartial to Hello Kitty but then as I started to like Pink, I also started to acknowledge my attraction to Hello Kitty. As much as I can remember Hello Kitty is pretty much associated to Red but lately there are a lot of Hello Kitty stuff in Pink.
So here are some of the items I own that best shows my Hello Kitty and Pink Color addiction.
I decoden-ed this myself. I bought the crystals from Hong Kong while the Hello Kitty Cabochons
are actually from cheap accessories that I bought from China town.
Samsung Star Wi-Fi in Pink
I haven't finished decoden-ing my Asus EeeePC because I ran out of crystals so I have to wait for my order to arrive. However, I'm pretty much psyche with how my design is coming out.
I have bought a hard laptop case in Black (Hello Kitty) but I realized I can't possibly take it when I travel and so I bought a soft one. I'm gonna travel soon and it's gonna be hard for me to carry a hard case so I bought this one. It's kinda hard to take off items from my bag especially when you're in the move or in the airport, I think this one will do the trick because I can keep my mouse as well as the wires in its pockets.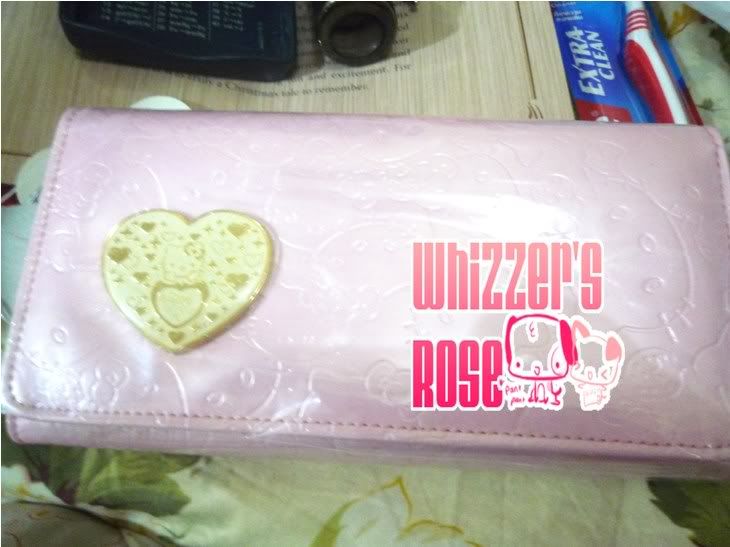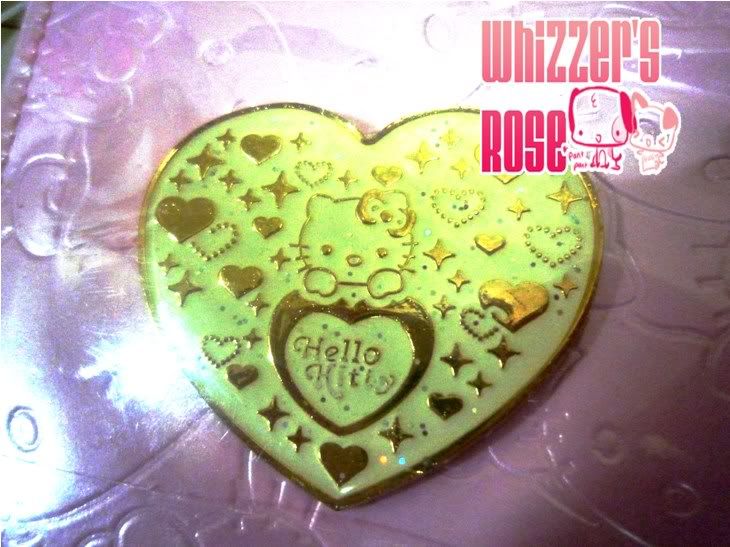 I have also bought a new wallet but when I saw this one in a store, I just couldn't think of not owning one. I initially didn't give in but after I left the store, I kept thinking about it-so I bought this one. We are having new currencies so I figured this type of wallet will come in handy. For Filipinos, we don't take care of our currencies that much, we crumple it, fold it and sometimes play with it. We shouldn't because each currency is a symbol of our nation.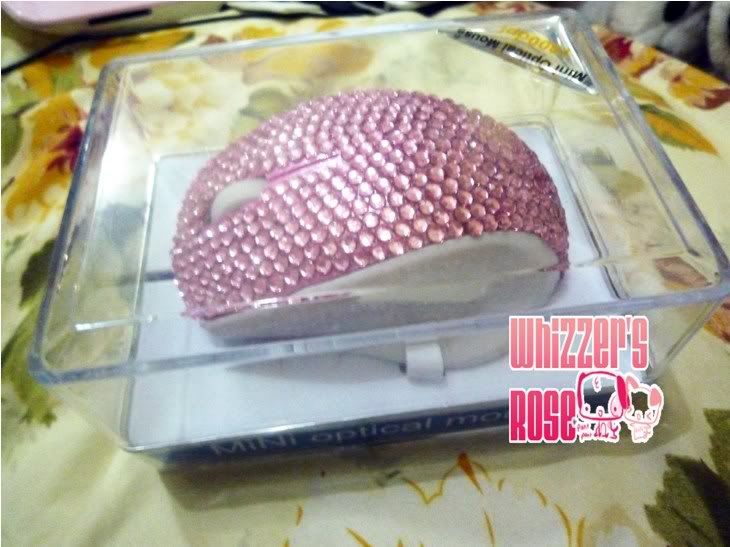 I haven't used this mouse yet, my sister gave this to me last December. She tells me she can't find a blinged-out headphones in Pink. My mini mouse is still working fine so I think I'm gonna stick with this one for awhile before I use this blinged out mouse.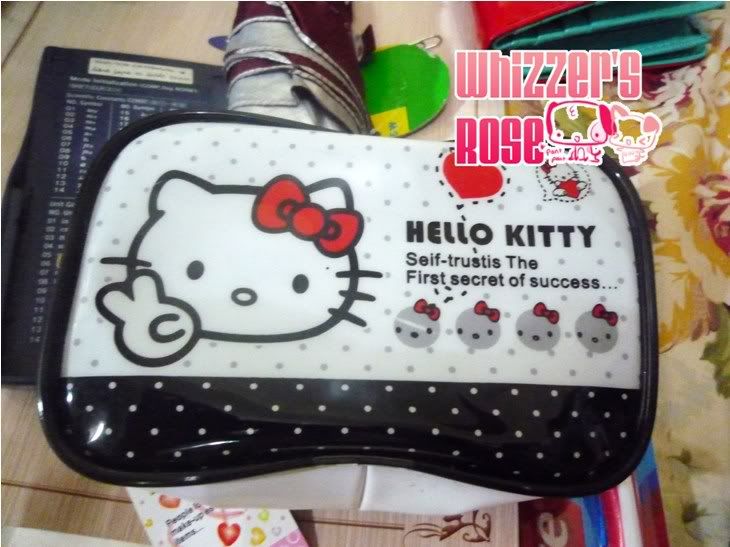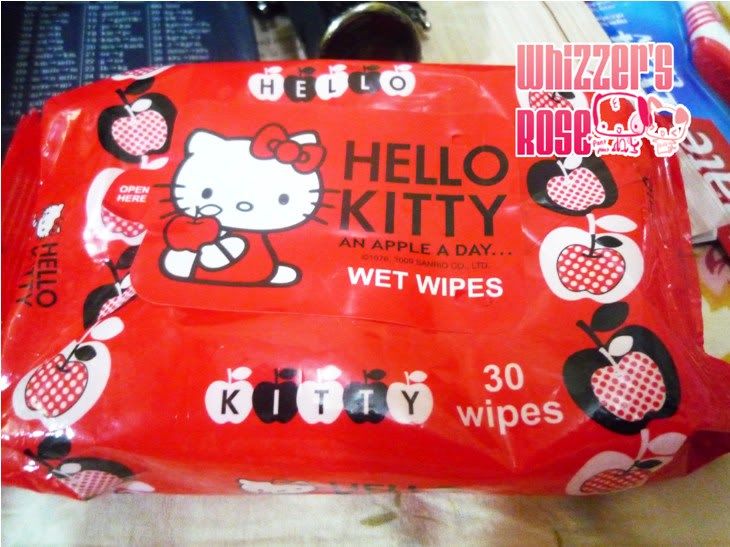 Hello Kitty make-up pouch, I have been struggling to minimize my the amount of make-up I pack with me everyday. This is why I bought this size and I'm still struggling though but it gets better. I should just have 1 lipgloss, 1 lipstick, loose powder, eye color, eye liner and lash curler.
Of course, when you've overdone your make-up it's very handy to have wet wipes with you.
To end this entry. I'd like to wish everyone who drop by here a Happy New Year.