Pin It Now!
First and foremost, I do not claim to be a make-up expert. Second, I'm not blogging about these products because I was paid by any of them, I bought them with my hard earned money. Third, these are products I actually use and haven't encountered any problems with like allergies and stuff as I don't really have sensitive skin .
When I started working, I was earning a PHP8000.00+ so my net pay would be something like PHP6800.00 to PHP7500.00. That was 4 years ago. As I was starting out, products like Revlon, Max Factor and Loreal were already a bit expensive for me. There were products like Mary Kay who had dealers that will sell you their products on installment basis but then this product is very expensive. Later on, I get to try out brands especially Korean ones when I was able to afford these products. So here's some general review on some products I have tried throughout the years.
Maybelline is the sister company of Loreal and it's a bit cheaper so I can afford their lipsticks and foundation but then I found out that this product wasn't really that compatible with me. For instance, I find that their lipstick dries out my lips and causes it to chap. Their angel lift foundation feels rough and powdery on my face. I also tried their gel-eyeliner which got great reviews from some website but then I found the brush to stiff. If there's one thing I do love about Maybelline it's their mascara, it really gives you great volume though I think it's sister company, Loreal, has better mascara but they are also a bit expensive compared to Maybelline.
I tried out cheaper products like Careline and Nichido. Nichido's eyeshadow sucks-color is very light but I like their Girl's Night Out eyeliner-it's okay. From Careline, I love their frosted eyeshadows especially mestiza white but then yesterday, I found out that it's phased out already. Bummer. I also used to also love their liquid eyeliner in that blue tube. It's good for beginners. It was so easy to take off when you've drawn a crooked line because you can peel it of leaving no mess-really good for those are still learning to apply liquid eyeliners. Nichido have some good stuff too like their kabuki brush which I bought yesterday.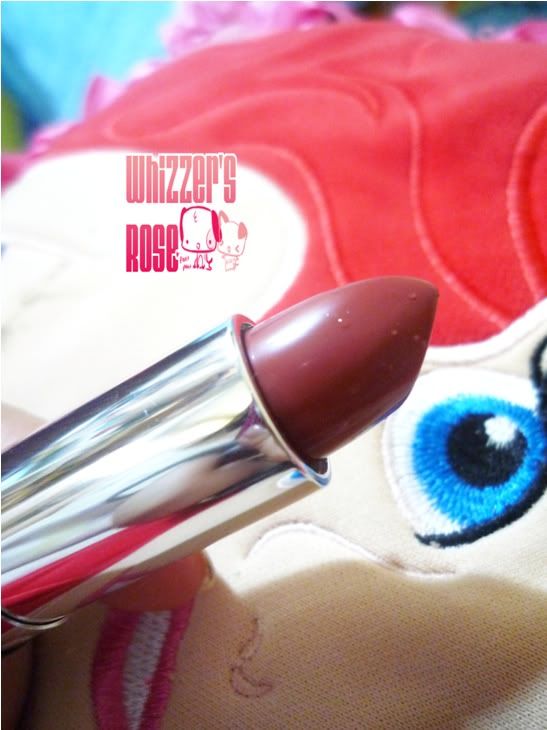 Then, a friend of mine introduced me to In2int In2it is a Japanese brand locally distributed by David's Salon. I was very happy with their two-way foundation. It evens out skin tone and has a silky smooth finish at the same time it lasts longer. I was very happy about it that I have influenced my friends to try it out and they also love the product. I also tried out their eyeshadows. Their eyeshadows does last long but are not really pigmented which is actually very common with Japanese and Korean brands. I also love their lipstick because it doesn't dry out my lips.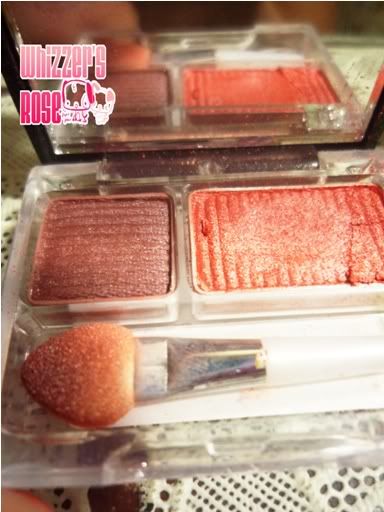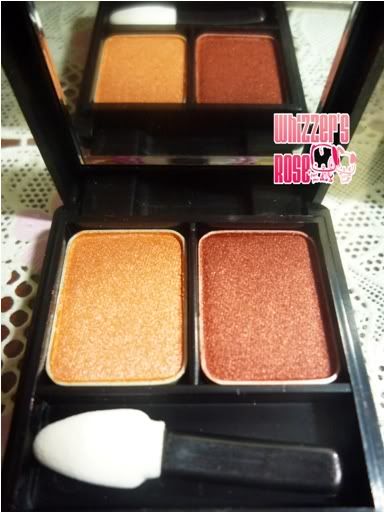 A year later, a new product arrived here and it's called 4u2. I haven't tried a lot of their products but I did try their eyeshadows and I'm very impressed because they are very much pigmented. The only problem I have with their eyeshadows is that they easily break. This product is made in Thailand.
There are also good stuff from direct selling giant, Avon. I used to love their two-way foundation as well. I've also tried covergirl's mascara but it runs.
fairdrops mascara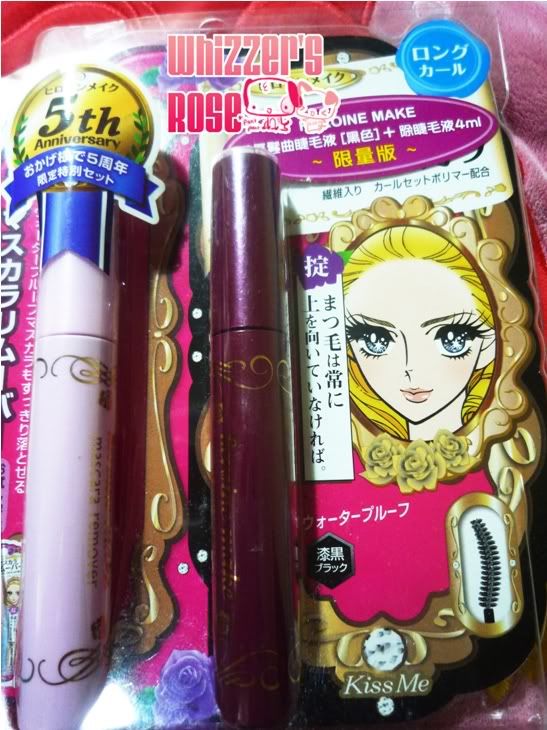 In Asia, we also have our drugstore counterparts like for example Majolica Majorca and Heroine. I bought this mascara in Hong Kong-it's quality is good and I'm currently using it but I think Loreal's Mascara Duo is still better in terms of volume but Fairy Drops for me is better than Majolica Majorca. I've also bought Heroine's Mascara and Mascara Remover-I haven't tried out the Mascara yet but the remover's quite good.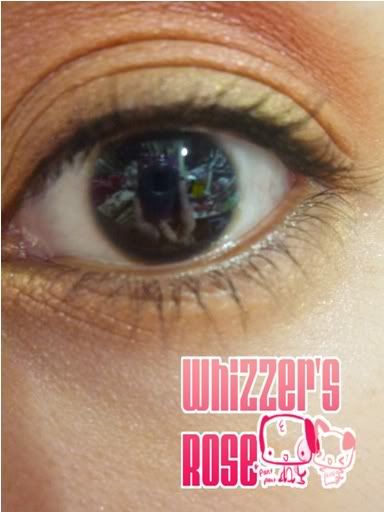 Me wearing 4u2 colors on my eyes and fairydrops mascara
All in all, there are a lot of products to choose from and it really comes down to what you can afford and what suits your skin best. There are products that are cheap but quality's fine and there are products that are expensive and the quality is so-so.