Pin It Now!
A rose is the visible result of an infinitude of complicated goings on in the bosom of the earth and in the air above, and similarly a work of art is the product of strange activities in the human mind.
Clive Bell
A trip to Manila would not be complete without eating my favorite dish from North Park, stirred fry tofu with vegetables. Thinking about it makes me hungry. North Park is expensive compared to our our local Mandarin.
It's a good thing a branch is right across the street from our hotel.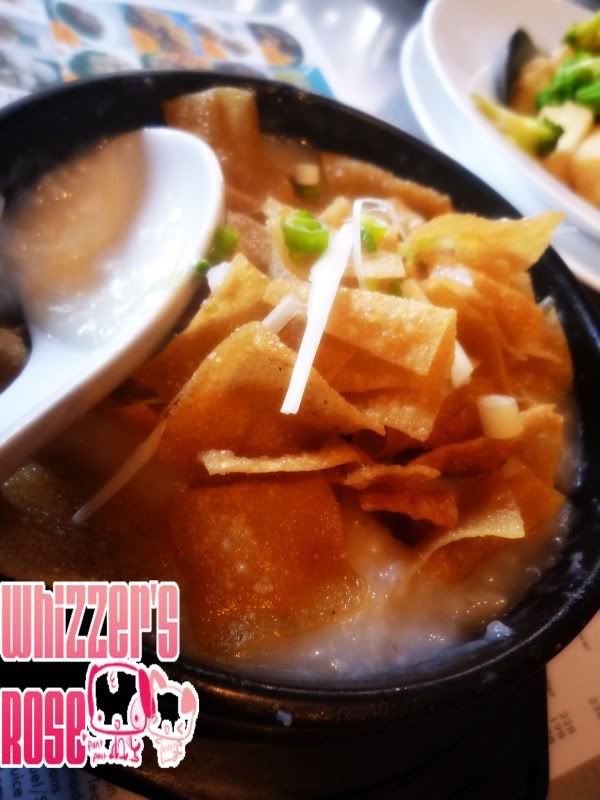 I gobbled down the entire plate completely ignoring my congee which was a bit salty.
@ topshop Rockwell
loved the outfit of the first mannequin
Hobo Bag from Parfois- a shop similar to Accessorize but
cheaper and the staff were very helpful
Parfois @ Glorrietta
After our lunch, we went to Rockwell Powerplant Mall and we were able to buy sandals from Payless Shoes. I have heard of Payless Shoes before. When I was younger, I enjoyed watching beauty pageants like Ms. Universe and they usually get them as sponsor as well as Alberto's. Speaking of Alberto's, I saw this cute shoes at Albertos and it was really comfortable to wear even if it was a 3-inch heel which is normally too high for me but it was just so comfortable. I was about to buy it but size 6 is just to tight for me and size 7 was just to loose for me. They don't have half sizes so I let go with a heavy heart.
Greenbelt-such a nice ambience to shop and dine
The following day, I accompanied my friend from my office and her best friend to Divisoria. I was a bit apprehensive actually that I would find anything good from there. But it was really a good shopping spree for me as I have bought a dress in teal, shirt and skirt. My companions bought dresses and blouses. For 3 hours, we were able to shop a lot of stuff.
Books! Sophie K is a guilty pleasure of mine
Becky is back and much more annoying than ever
also bought my own copy of Can You Keep A Secret
my favorite among her books
Any trip won't be complete without me making a book shopping spree. A bookworm like me could stay forever in a bookshop like Fullybooked and Powerbooks. I ended up buying three books from Fullybooked. Actually, I was carrying around 5 books ready to purchase but my mind was telling me not to splurge that much because a book is heavy to carry and would cause excess baggage especially that my mom ended up buying 4 pairs of shoes and we have to carry them in boxes.
When a my bestfriend from highschool came a little later that day, we went window shopping again at Power Plant Mall because we both wanted to just stroll around a mall that's not too big and would like to avoid a crowded place. For dinner, we ended up eating at Kenny Roger's. There used to be Kenny Roger's branches here but then they closed. In our place, food is really cheap and people are very price conscious when it comes to food- it could possibly be the reason why restaurants like Gloria Maris and Kenny Rogers didn't last long.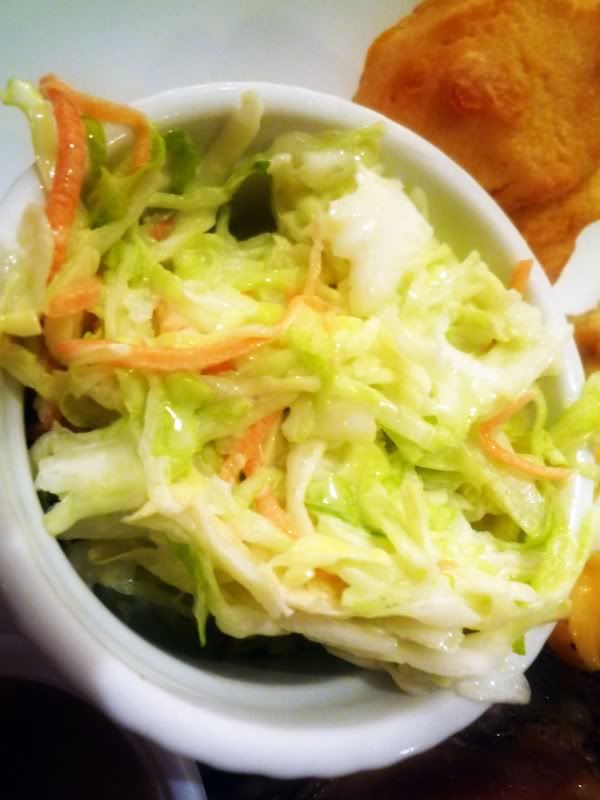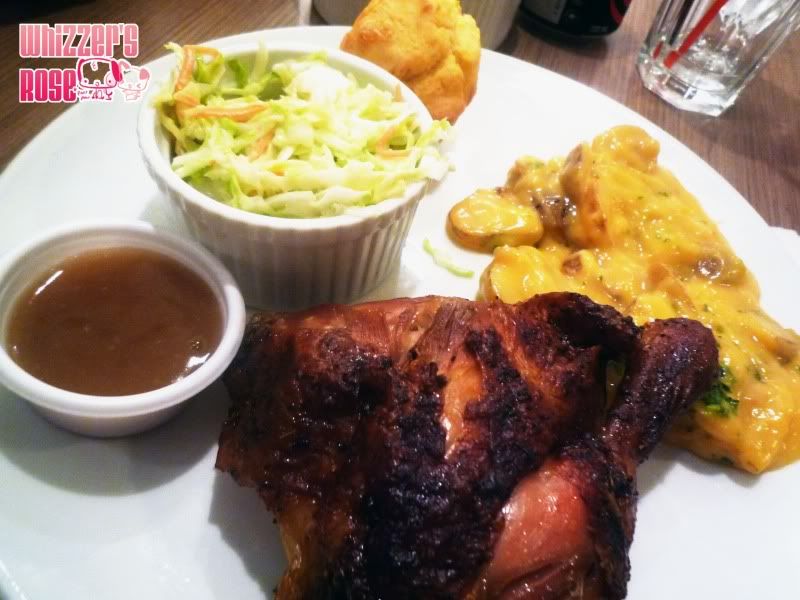 It's also funny how we witnessed a table full of gay men trying to flirt with a waiter. The waiter cannot stop smiling even after they left. He must have felt like a "superstar" after that to be noticed. It was so funny how he keeps on smiling. It's probably true that you if you smile-the whole world smiles with you.
My Favorite- Zitti with White Sauce from Sbarro's
YUM! lemon chicken
To cut this post short, I would like to include this entry an experience I have with internet book shopping.
As I have said, I am a bookworm. I'm an impulsive buyer when it comes to books. I have browse the internet for hard to find books. My first buy was an e-book of
Killing Me Softly
. I have watched the film with Heather Graham and Joseph Fiennes. I loved the movie and browsed through IMDB and found out that the book which the movie was based ended differently. So I browsed the net and bought the e-book. That was 3 years ago.
A young Hope Cooke- Images from http://sikhim.blogspot.com
Now as I have recently become interested in the Himalayas (because of Thara Himalaya), I came across an article about
Hope Cooke
. Along with Princess Grace Kelly and Queen Noor, there was also another American who became a Queen in a tiny kingdom in the Himalayas, Sikkim. Sikkim is now a part of India. After she went back to America, she wrote a book "Time Change" an autobiography. I was very intrigued and I searched the net for an e-book version but sadly, I cannot find any. I was lead to Amazon where they were selling second hand of the book. Out of desperation, I ordered last December 17, 2010. I had my fingers crossed because I know that there is a big possibility that the book will not arrive as to the fact that where I'm live is too far from the capital.
More than a month after, the book hadn't arrive. I contacted Amazon and they very quick in giving me a refund, telling me that the book was lost in transit. I was lucky that I chose a seller that had a tie-up with Amazon. They refunded my money back to my credit card. Though I was very happy with their fast service, I was disappointed because I won't be able to read that book.
Also, since I was browsing the web for books, I came across this website called Better World Books, it's a website that sells used books and the proceeds will go to charity. I quickly ordered to books that I wanted to read, White As Snow by Tanith Lee and Briar Rose-all retelling of classic fairytales namely Snow White and Sleeping Beauty. I have started collecting these genre of books (retelling of classic fairytales) recently and I found out that these books have good feedbacks. I also bought it last December.
It was already the first week of February and neither of my orders came. I also contacted
Better World Books
and they were also kind enough to give me a refund.
It was to my utter surprise when last week, a knock came to my door and my yaya was holding two packages. My books have arrived after 2 months!
I was so happy that I wasn't able to go back to sleep. I instantly contacted Amazon and
Better World Books
so that I can pay them back. Amazon charged me the amount again while
Better World Books
didn't ask me to pay them back. It was so nice of them, but I felt really guilty. I asked them if there was anyway I could help and they said that I could donate used books to them but donation is only available in the United States. Since I am not from there, I have taken this initiative to blog about this and possibly bookworms like me would read this and order from them to help raise funds for literacy through reading. As an added bonus, they also ship worldwide for free.
Currently, I'm enjoying reading my books and I hope to give insight in my next blog.