Pin It Now!
Just as if we had enough of the Royal Wedding that seemed like a fairytale, 2 other Royal Weddings are about to happen before the year ends. Last week's latest announcement was Bhutan's King wedding to his beautiful
fiancée.
Photo Courtesy asianoffbeat.com
Jetsun Pema, 20 years old will be Bhutan's future Queen.
A fave make-up guru of mine tweeted her pic the other day and we both agreed that
her facial features (cheekbones) were to die for.
Meanwhile, a new mall opened in this little city, Abreeza. It's the first Ayala Mall in Mindanao ( I think it's also the biggest). I'm very happy because a lot of new shops have opened especially shops that you can only see when you go to Cebu or Manila. I'm also very happy to find out that my favorite accessory shop, Parfois have opened. Parfois is just like Accessorize but cheapear or more affordable. I have bought a bag from them in their Glorietta Branch when I went to Manila last February. I love their bags because they are very light.
Last week, I visited their Abreeza branch and fell in love with this bag. I wanted to buy but I didn't have money at that time but thankfully, there was an announcement last week that we wold be receiving our bonus on June 10. I just had to wait a few more days. But yesterday, I received a text from my friend who works in our Abreeza branch and she tells me she reserved the bag for me because there was only one left. In a hurry, I went to Parfois yesterday and bought the bag and charged it to my credit card ( you see there are also advantages in having a credit card).
My New Bag-it's a convertible bag/dual strap option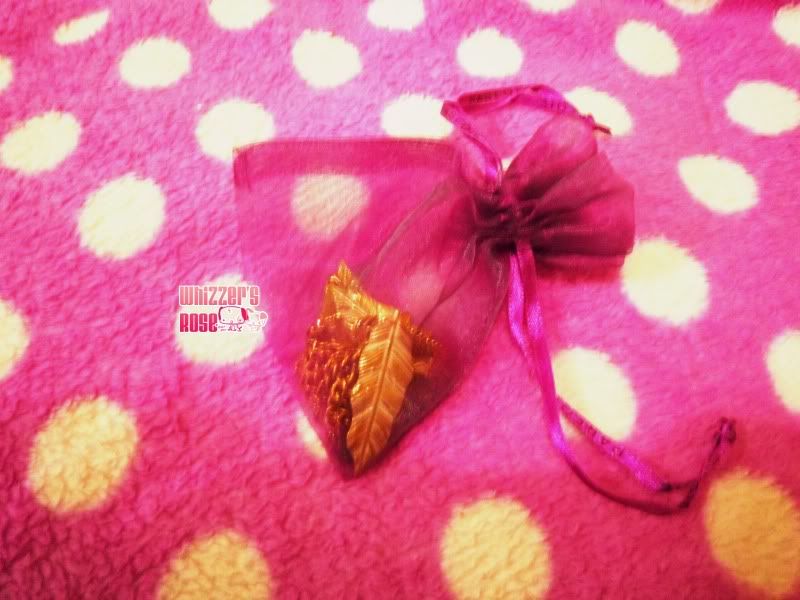 A purchase entitles you to a freebie. The freebie I got was a bracelet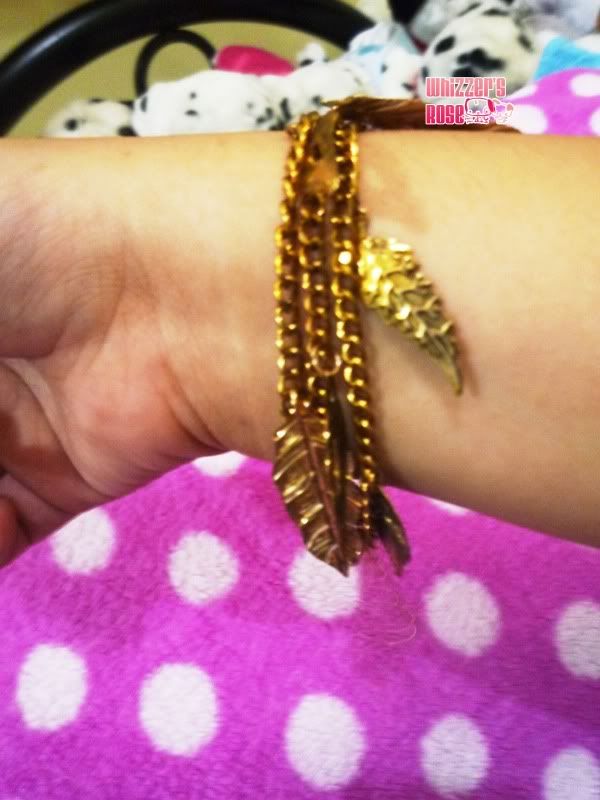 I'm so happy I was able to buy it. I think I actually underestimated
Davaoeños. You see we are known for being frugal. We rarely go out and dine in fancy restaurants. In fact, a few years ago restaurants like Kenny Roger's, Max and Gloria Mari actually closed because we prefer the likes of Penong's that serve unlimited rice with prices that do not exceed the amount of PHP100 for a complete meal. I was actually a bit apprehensive about how Abreeza mall would do since Ayala malls usually cater to the middle class to the upper class but then judging from how well the stores are doing- I guess we have changed overtime.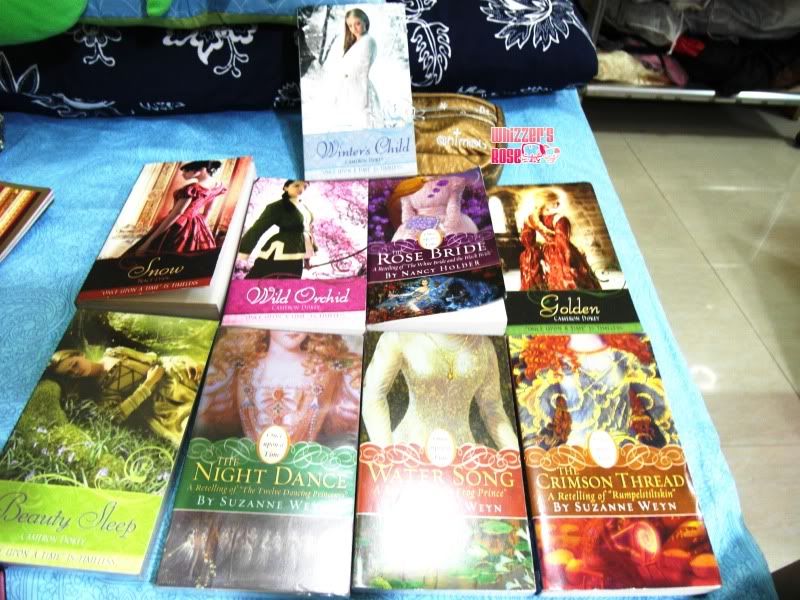 fairytales
Another shop that I was waiting for to open was Fullybooked. I went there last week and brought 4 books while my sister went their last weekend and bought 5 books. We have started collecting the Once Upon A Time Series - a retelling of classic fairytales. Yes, we are both on our mid 20s but still we enjoy reading these kind of books. I would be doing a review on the book I've read. I've only read Snow as of the moment as I've been finishing my Alexandra Potter chicklits.
Speaking of books, I lent my favorite chicklit, Asking for Trouble by Liz Young to an officemate of mine a month ago. Unfortunately, their village was flooded and so was their house. My book was destroyed. I felt bad because that book had a sentimental value to me and even if it was wet-I asked for it back but it was destroyed. I felt sad because it had taken me months and trips to various bookstores in Manila to find it and I doubt it would still be available because the last time I went to Manila and checked out bookstores-none was selling anything by the author. So then I tried out Better World Books and ordered a second hand one. It arrived 3 weeks after ( a bit faster than my previous order). I'm very happy, I don't mind that it's a second hand (very good condition), the shipping is free too. Buying from them would also help world literacy.
From all the shopping I did, I think I'm gonna spend two consecutive weekends at home to avoid spending more. Though I'm very much excited for Etude house to open its shop next week, I think I'll have to wait.